Utilising over 12 years of Physiotherapy experience and skills, we at Total Health Physio have put together the essentials for learning best practices in Manual Handling for staff working in residential care, home care and within the NDIS. Practical Video demonstrations, explanations, and Modules are included in the course to guarantee that you have a complete understanding of Manual Handling.
This course has been designed to comply with best practice national health and safety standards. Especially acknowledging the Aged Care Quality Standards and NDIS Best Practice standards. Terminology has been chosen for clarity and ease of comprehension across jurisdictions.
Manual handling means using your body to exert forces to lift, lower, push, pull, carry, move, hold or restrain any object or person. Incorrect manual handling can lead to many injuries including muscle sprains or strains, abdominal hernias, back injuries and soft tissue injuries to the wrists, arms, shoulders, neck or legs. These conditions are known as musculoskeletal injuries or disorders.
Care and therapy staff are subject to manual handling during their daily duties and therefore it is essential to follow the correct manual handling guidelines and procedures especially when dealing with a vulnerable community . It is also essential to understand patient mobility status and use the correct equipment.
This course will help you understand manual handling concepts and best techniques to approach manual handling tasks.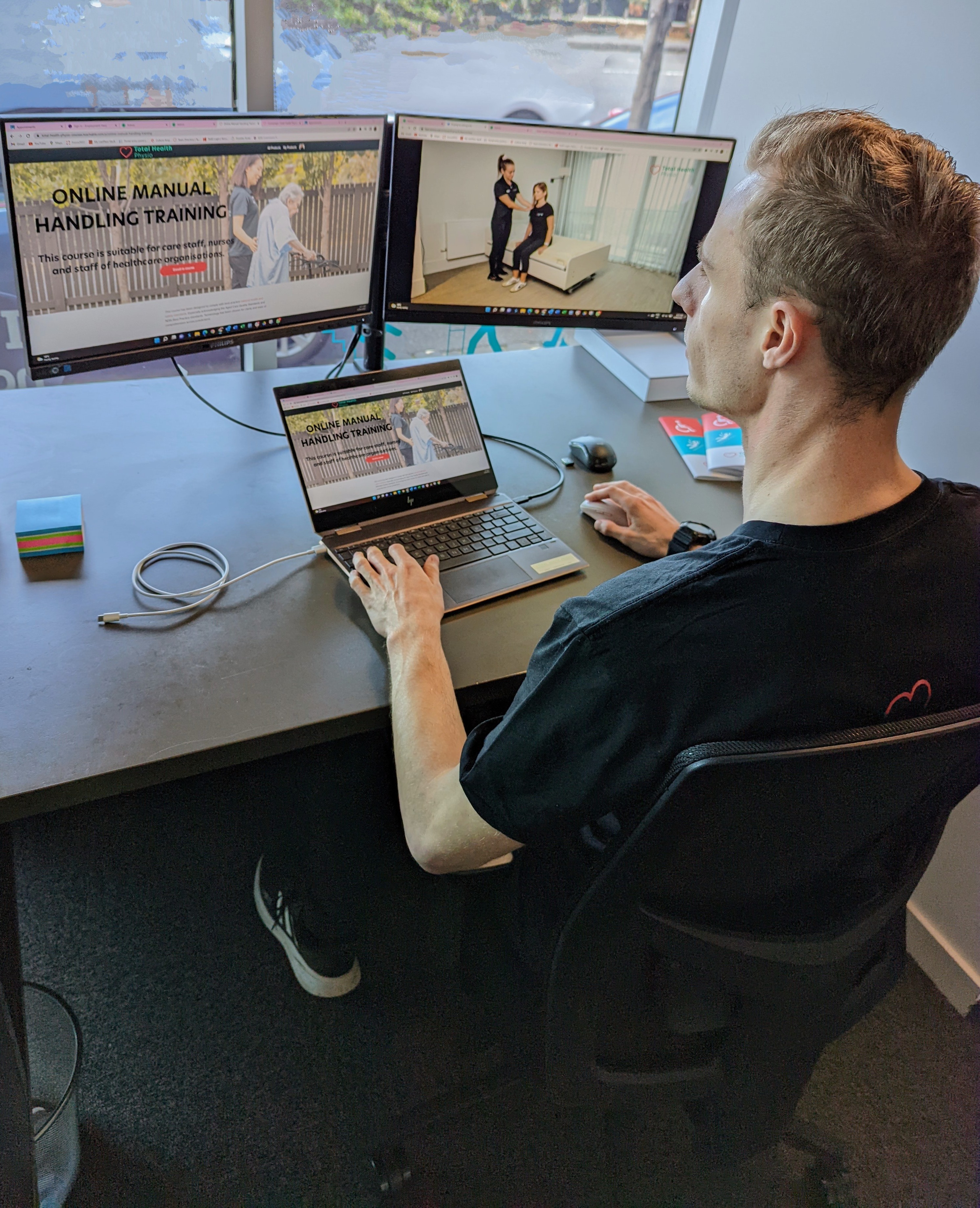 Our Online Manual Handling Course is designed for:
Workers in the community - aged care settings, Home Care Package providers and NDIS
Workers within residential aged care facilities
Care staff who are looking to enhance their competencies
Health professionals working in the community
Volunteers in aged care settings or in the community
Our online course may be completed from anywhere and on any device, and it saves your progress so you can come back to it at a later time or day.
We offer bulk enrolments at discounted rates for an organisation's team members.
We partner with Residential Aged Care Providers, Home Care Package Providers, Allied Health Providers and NDIS providers. Contact us here and we will take care of the process for you.
Manual Handling Training Deliverables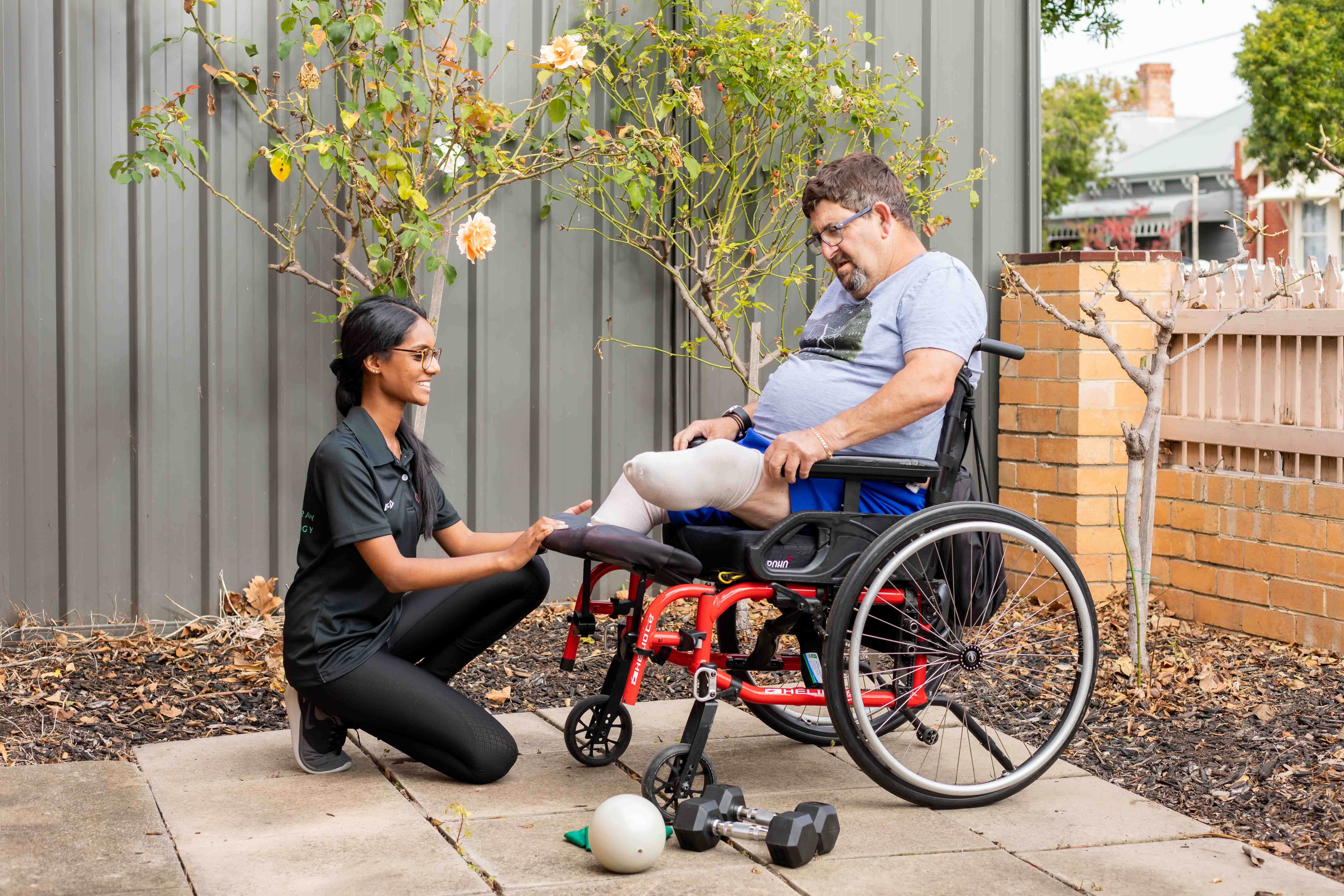 Theory Presentation Content
Rights and Responsibilities of the staff member
Causation/Relationship of Injury
Defining Manual Handling
Protecting yourself
Body awareness/position and footwork
Practical and modular lifting techniques
Specific Safe Manual Handling Techniques
Preventing common injuries
How to use visual and verbal cues in order to enhance safe manual handling
General prevention strategies
Outcomes
Reduce workplace related manual handling injuries
Understanding the best approach to tackling manual handling tasks.
Develop a clear understanding of body positioning and footwork when performing manual handling tasks
Understanding techniques for best practice in the Aged and Community Care Service Industry.
Understanding of best equipment to use when handling individuals who require repositioning or assistance
Understand the basic guidelines for tackling manual handling tasks
Improved safety for yourself and those you are caring for
Manual Handling Course Facts
At successful completion of the course you will receive a Certificate of Achievement. You are required to achieve an 80% pass mark to be deemed as understanding the content.
We offer Bulk Enrollments for Organisations - Contact Us HERE and we will help organise bulk enrollment for your team
You are required to complete your Manual Handling training yearly to keep up with best practice manual handling processes